【Delp Instruments】A manufacturer specializing in RoHS, heavy metals, alloy analysis, halogen and other elemental analysis instruments!

GCMS-9000 rohs2.0 gas chromatography-mass spectrometer
Product Number GCMS-9000
This page provides information on the quotation, parameters, and common problems of GCMS-9000 rohs2.0 gas chromatography-mass spectrometer. If you need to know the quotation, you can consult us online or call us at 13418616619!
GCMS-9000 single quadrupole gas chromatography mass spectrometer, which can measure roHS2.0 and phthalates, can meet the detection requirements and analysis frequency of soil organic pollutants polycyclic aromatic hydrocarbons, organochlorine pesticides, phthalates, volatile organic compounds, phenols, nitrobenzenes, aniline, polychlorinated biphenyls, automotive interiors and other analysis items, and optimize the instrument configuration, which can maximize the utilization rate of the instrument and ensure the continuity and reliability of sample analysis.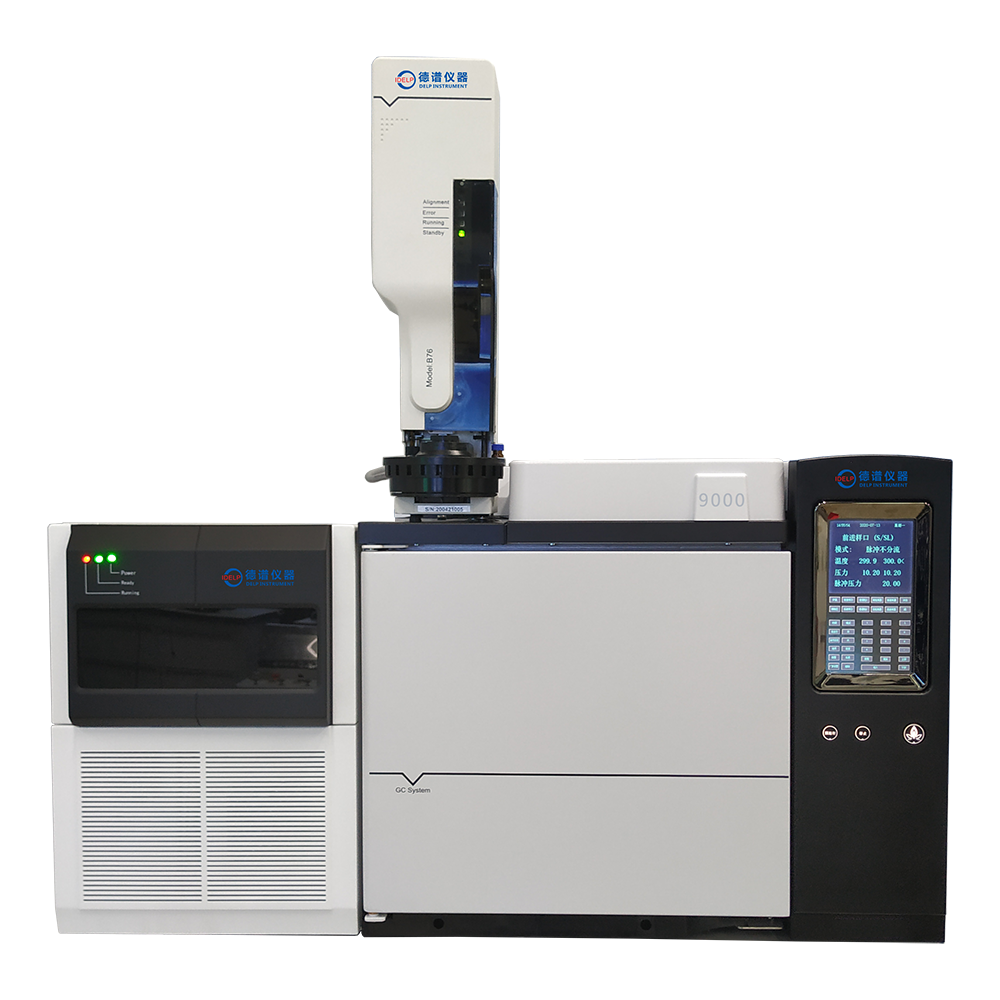 Product advantages
1. The temperature and pressure control accuracy of gas chromatography has reached the international first-class level, and the test repeatability has been maintained.
2. Wide temperature RF power supply can better adapt to various laboratory environments and provide better stability.
3. High-precision all-gold quadruple to ensure good mass spectrometry resolution.
4. Quadrupole mass analyzer with pre-quadrupole to effectively reduce the pollution of quadrupole lamp.
5. Electronic multiplier with high-energy conversion lamp pole ensures excellent sensitivity.
6. It adopts imported high-performance turbomolecular pump, which has large pumping speed, stable operation and long life, providing an excellent vacuum environment for mass spectrometry.
7. The high-temperature erotic ion source is highly efficient ionization, reduces pollution, and is equipped with two long-life filaments to provide double the use time.
8. It can be configured with self-function injector, purge collector, thermal analysis instrument, headspace injector, etc. For the analysis of samples in multiple states.
Some technical parameters and indicators
Ion source
v sensitivity: EI sensitivity: 1 pg OFN S/N 400:1 or more;
v ion source material: inert ceramic ion source, equipped with double filament;
V ionization energy: 10-100EV;
v interface temperature: 100 °C-350 °C adjustable, accuracy better than 0.1 °C, mass spectrometer self-controlled temperature, does not occupy the gas chromatograph auxiliary heating zone;
v Ion source temperature: 150 °C-350 °C;
Quality analyzer
V mass analyzer: high-precision metal quadrupole with preset rod;
v Quadrupole temperature: no temperature control can ensure quality stability;
v Mass range: 1.5-1050 amu, software can be fully set and detected;
V mass axis stability: better than 0.10 AMU/48 HRS;
Detector
V detector: long-life 13-stage discontinuous electrode multiplier;
v Maximum scanning speed: 10,000 amu/ s, adjustable speed;
v Dynamic range: 106;
v Peak area reproducibility< 2% RSD;
v Vacuum system: mechanical pump pumping speed≥ 4m³/h; Equipped with high-performance turbomolecular pump pumping speed 250 L/s;
v Maximum allowable column flow rate of 5 ml/min helium.
v Serviceable parts: removable ion source, filament, lens, pre-quadrupole and detector;
Software Methodology:
v Integrated control of mass spectrometer and gas chromatograph for full Chinese; The synchronous scanning function can obtain Scan and SIM data at the same time in one injection test, improving the analysis efficiency; The alternating scanning function can be performed alternately by scanning and sim to expand the analysis function.
v The time interval can be set in the middle of operation, and the filament and the electron multiplier can be turned off to protect the filament, and the electron multiplier can avoid the solvent or other easily saturated substances that peak in the middle time.
v The software can automatically select and group the characteristic ions of the target compound according to the data obtained by the full scan, and save them to the analysis method without manual input;
v Manual/automatic tuning, data acquisition, quantitative analysis and spectral library retrieval functions, analysis result report output;
v Automatic shutdown;
v Chromatographic flow monitoring; Chromatographic gas cut-off, mass spectrometry ion source, transmission line automatic cooling protection, mass spectrometry stop running;
V Molecular pump speed and current real-time monitoring, abnormal prompt.
v Select Ion Mode Detection (SIM) for unlimited groups of up to 100 ions per group.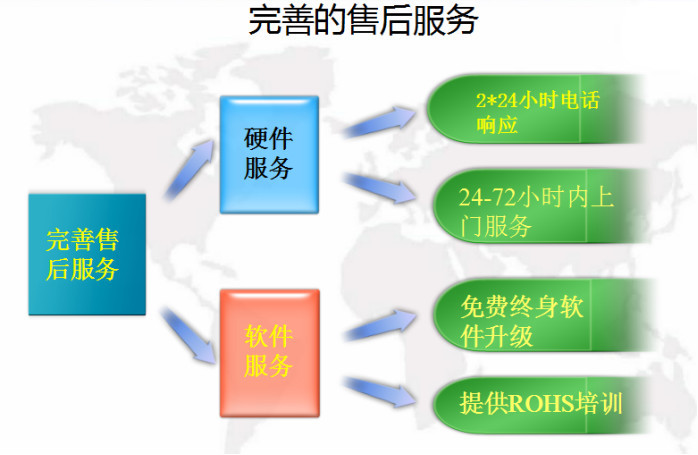 Key words:
Gradient high performance solution
FAQ
Can ROHS testing instruments test metal elements?
ROHS detection instrument is a professional equipment used to detect whether electronic components, household appliances, toys and other products contain harmful substances. These harmful substances may pose a long-term threat to humans and the environment, so the application of ROHS detection instruments is of great significance.
The answer to the question of whether ROHS detection instruments can test metal elements is affirmative. Because the scope of ROHS testing not only includes harmful substances, but also includes the detection of metal element components in qualified products. These metal elements include lead, cadmium, mercury, etc., which are widely used in product manufacturing. Although these elements are necessary, excessive use poses great harm to human health and environmental protection. Therefore, the emergence of ROHS detection instruments has brought great convenience to our detection of metal elements.
Which is the best gas chromatograph?
Gas chromatograph is a commonly used analytical instrument, which is widely used in chemistry, biology, medicine and other fields. However, there are many gas chromatograph brands on the market, and the prices are far from the same, making it difficult to choose. So, which gas chromatograph is better?
First of all, we need to understand the basic principles and performance indicators of gas chromatographs. Gas chromatograph uses samples to evaporate into a gaseous state at high temperatures, separate them by column, and then detect the degree and content of different components by detectors. Common performance metrics include resolution, sensitivity, linear range, repeatability, and more.
When choosing a gas chromatograph brand, we can consider the following aspects:
1. Brand awareness and word of mouth. Well-known brands usually have high technical strength and after-sales service guarantee, and have a better reputation.
2. Technological innovation and R&D capabilities. Gas chromatograph technology is constantly updated, and brands with strong R&D capabilities and technological innovation capabilities are more competitive.
3. Product performance and price. The performance and price of different brands of gas chromatographs vary greatly, and you need to choose according to your actual needs and budget.
4. After-sales service and technical support. Various problems may occur during the use of the gas chromatograph, and after-sales service and technical support can solve the problem in time to ensure that the instrument is running.
Which is the best service provider for RoHS spectrometers?
RoHS spectrometer is an instrument used to detect harmful substances in products. It can detect whether products contain lead, mercury, cadmium, Hexavalent chromium and other harmful substances to ensure human health and environmental safety. So, which one is the best service provider for RoHS spectrometers?
Firstly, we need to understand the basic principles and detection methods of RoHS spectrometers. RoHS spectrometer is an instrument based on the principle of spectral analysis, which can determine whether a sample contains harmful substances by analyzing the elements and compounds in the sample. The detection method of RoHS spectrometer is generally X-ray fluorescence spectroscopy (XRF).
What instruments are used to detect RoHS in electronic and electrical products?
RoHS (Restriction of the Use of Certain Hazardous Substances Directive) is a regulation established by the European Union aimed at limiting the content of harmful substances used in electronic and electrical products. These harmful substances include lead, mercury, cadmium, Hexavalent chromium, polybrominated biphenyls and polybrominated diphenyl ethers. To ensure product compliance with RoHS regulations, specific instruments need to be used for testing.
RoHS testing instrument is a device specifically designed to detect the content of harmful substances in electronic and electrical products. These instruments can detect the content of lead, mercury, cadmium, Hexavalent chromium, polybrominated biphenyls, Polybrominated diphenyl ethers and other harmful substances in products. RoHS test instruments are usually tested with X-ray fluorescence (XRF).
What is ROHS testing?
ROHS testing, full name Restriction of Hazardous Substances testing, refers to the testing of the content of specific hazardous substances in electrical and electronic products and wire and cable products to ensure that the products comply with relevant regulations and standards, thereby protecting consumers and the environment from harmful substances.
The origin of ROHS testing can be traced back to the European Union's Restriction of the Use of Certain Hazardous Substances Directive (RoHS Directive) issued in 2003, which requires companies to limit the content of harmful substances such as lead (Pb), mercury (Hg), cadmium (Cd), hexavalent chromium (Cr6+), polybrominated biphenyls (PBB) and polybrominated diphenyl ethers (PBDE) in electrical and electronic products and wire and cable products sold in the European market, and requires enterprises to test the content of their products.